~ Sundrop Crystal ~
Fine Swarovski Crystal Prisms Since 1998


~ Welcome to Our Candle and Crystal Gift Shop! ~
~ Swarovski Crystal Prisms & Crystal Gifts Since 1998 ~
New Hampshire ~ USA

~ WELCOME ~

---

~ Sundrop Crystal ~ Welcome! ~ Thank You For Visiting Our Crystal Shop! ~
• Click on the Photos to See More Crystals! •

---
---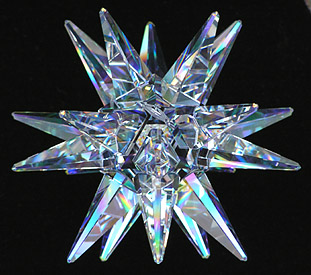 ~ Swarovski Crystal Moravian Star ~
Gorgeous Huge Swarovski Crystal Creation • The Moravian Star 120mm AB.
Click on the Photo for More Information!
Welcome to Our Candle and Crystal Gift Shop!
---
• Sundrop Crystal Home • About Our Crystals • Rainbow Crystal Prisms • Big Crystals • Romantic Crystal Hearts •
• Crystal Gift Collections • Crystal Moon and Stars • New Crystal Designs • The Great Crystal Ball • Candles •
---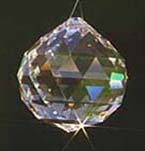 Welcome to our Crystal Shop and our World of Crystals!

Sundrop Crystal has beautiful Swarovski crystal prisms and crystal gifts! Prisms in direct sunshine make gay colorful Rainbows that dance on the walls of your room! Once you've seen them, you'll wonder how you ever lived without them! Brilliant, deeply colored Rainbows, splashing on your Walls and Ceilings! Make a Sunny Day even better - Just Add Swarovski Crystal and Beautiful Rainbows!
~ See Rainbow Crystals Now ~

Crystal prisms are gorgeous! A finely crafted treat to decorate your windows. Window crystals sparkle and shimmer and add beauty to your home. AND, if beauty and craftsmanship are not enough, crystal suncatchers make Rainbows, too! Browse our crystal shop and see what wonderful things we have for you! There are many crystal shapes like stars, moons, & hearts to suit your decorating tastes! Great crystal gifts! Prisms are ready to hang, & beautifully Gift packaged!


~ See MORE Rainbow Crystals Now ~


Enjoy the amazing sparkly, shimmering beauty of Swarovski crystal, and the fun and bright colors of Rainbows! Crystal prisms are fabulous window decorations. Hang some in your windows, and get ready to love them for years to come! You might spend ten dollars on lunch today. Invest that instead in a crystal, and you'll have years of pleasure! Or make someone happy with a beautiful crystal gift! Long lasting crystal gifts are perfect for any occasion and are a great reminder of fond memories! Crystals give rainbows over and over!



~ See The Fabulous Crystal Ball ~

~ Please Relax and Enjoy Your Visit to Sundrop Crystal ~
Pick a pretty crystal! Experience the beloved magic effects of Rainbows dancing on your own walls! Crystals Plus Sunshine Equals Rainbows! Swarovski Crystals, Feng Shui, Tasteful Lasting Crystal Gifts, Divine Decorations, Rainbows, Sparkling Crystal, Gleaming Crystal Facets, Fun with the Sun, Splendid Shapes, Beautiful Prisms, Glorious Colors, Genuine Swarovski Strass Crystals!
Enjoy all this! Our crystal shop is always open! Please visit often to see our new Crystal Treasures!
~ Come On In and See The Crystals! ~
~ See The Crystals Now! ~
~ * ~
THANK YOU for your interest in Swarovski Crystal!
We hope you will love Crystal Prisms and Rainbows as much as we do!
Write to us at: mail@SundropCrystal.com
---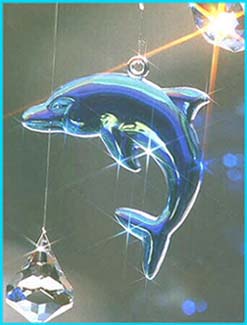 Crystal Suncatcher Blue Dolphin, shown in bright sun with Ball 30mm Blue at Top Right, and Bell 30mm at Bottom Left. Bell hanging close to the Dolphin keeps the dolphin from turning sideways. Photographed with a star filter in direct sunshine, to show the dramatic things window crystals can do. Enjoy beautiful crystal suncatchers, bright flashes of light, and rainbows!
~ See Wonderful Suncatchers Now ~
Add some Sparkle to your life!
~ SWAROVSKI STRASS ~ CRYSTAL PRISMS ~ CRYSTAL SUNCATCHERS ~ RAINBOW CRYSTALS ~
---
~ * ~
~ Sundrop Crystal ~
P.O. Box 690, Stratham, NH 03885-0690 ~ USA
mail@sundropcrystal.com
Specializing in Swarovski and other Fine Crystal since 1998
We Appreciate Your Business!
Phone and Messages 603-778-1789 ~*~ Fax 603-778-6842
Your orders and information are Secure regardless of how you contact us.
~ We are a Secure Shopping Site ~


We respect your Privacy.
Customer information is not sold or given to anyone, for any reason.
We will not email or call you except for personal correspondence or questions/information regarding your order.
~ www.SundropCrystal.com ~
---




---
Enjoy Wonderful Rainbow Crystals!

~ SUNDROP CRYSTAL ~
Beautiful Crystal Prisms to Make Rainbows!!!
ENJOY GENUINE SWAROVSKI STRASS WINDOW CRYSTALS
Crystal Suncatchers Do Amazing Things With Light!
Crystals Fill your Life With Rainbows!!!